Share

Sunday 05th November 2017
Grey Gardens – Fundraising screening
Tickets are required for this event - see below
7:00PM (Doors open 7pm)
INDOOR:
Streatham Darby and Joan Club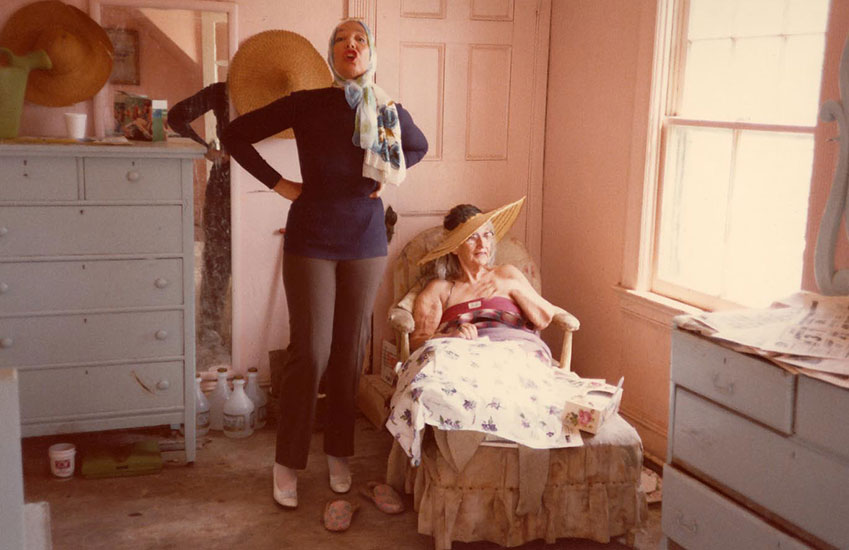 Calling all staunch characters – see Albert and David Maysles cult documentary from 1975, part Miss Havisham, part Warholian fly on the wall film.
In a filthy, rotting East Hampton mansion overrun with cats and raccoons, Edith Bouvier Beale and her daughter Edie lead a reclusive and eccentric lifestyle—to put it mildly. The two Edies, cousins to Jacqueline Onassis, talk about their former lives in high society, offer bizarre fashion tips, and try to maintain the line between past and present. In this strange and often surreal piece of direct cinema, an unforgettable, sometimes disturbing, but ultimately affectionate relationship is explored.
Get in the spirit and break out your "Best costume for the day" – think head scarfs as capes, white shoes, fur, floral and fabulous hats.
There will be Grey Gardens prize bingo rounds, dress up photo ops, cocktails, tea for two and cakes in the fading glamour of Streathams Darby & Joan Club.
This is a CineSouth pop up cinema event therefore NOT a free screening. Profits go towards next Septembers Festival.
Certificate A – children must be accompanied by an adult