Share

Wednesday 02nd May 2018
48Hr Film Competition "Toolkit"
Free
(No ticket required - First come first served)
7:30PM
Ever wanted to know how screen actors do it? Thinking of entering the 48hr film challenge but you're unsure of the best way to make a story from a prop, a place and a line? Want to know how to get a performance out of your actors? Or maybe you'd just like a bit of advice on scheduling, and how to keep the story contained enough to get it made in 48 hours?  Whatever your reasons, this workshop is for you! Join professional director and writer Mhairi Grealis for this workshop that will give you the edge in our 48 Hour Film Challenge. Looking at how to generate ideas, build a story, act for screen and offering directing tips, this workshop will tool you up ahead of the competition and demystify the process and turn you into a film making ninja! Hiyah!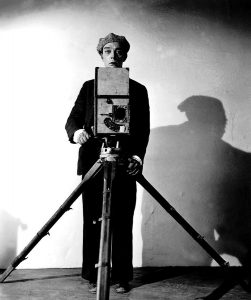 Booking recommended but not essential: places limited and allocated on a first come, first served basis: to reserve a FREE space, please email fun@cliptheatre.com. Please note this workshop is for ages 16+.
As part of this year's Herne Hill Free Film Festival we are excited to be partnering with the Norwood and Brixton Food Bank, helping to raise awareness for this most worthy of local causes. We will be collecting food donations at this screening so, we encourage you to bring along any non perishable food items. We will be tweeting information about urgently needed items so stay tuned on Twitter to @HerneHillFilm.