Share

Friday 12th May 2023
The Iron Giant
Free
(No ticket required - First come first served)
6:00PM
INDOOR:
Brockwell Park Community Greenhouses
Join us at Brockwell Park Greenhouses for a screening of the beloved classic, THE IRON GIANT! This heartwarming animated film tells the story of a young boy who befriends a giant robot from outer space, and together they embark on an incredible adventure filled with laughter, tears, and plenty of action. Based on Ted Hughes's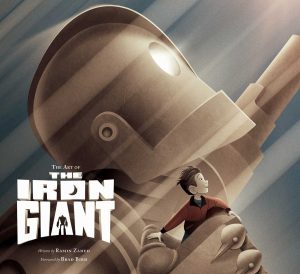 The Iron Man come and see why it's become a family favourite for many over the years.
We'll be screening it in the brand new barn at the Brockwell Park Community Greenhouses, a beautiful venue right at the heart of Brockwell Park. 
Come early for tea and homemade cakes!
FREE MAKES IT INCLUSIVE, DONATIONS MAKE IT HAPPEN 
As part of this year's Herne Hill Free Film Festival we are pleased to be supporting again the Norwood & Brixton Food Bank, helping to raise awareness for this most worthy of local causes. Any spare change collected at each of our screenings would be greatly appreciated and donated* to help this wonderful charity continue the admirable work.
*After we have covered our production costs
Click here to see The Iron Giant trailer