Share

Thursday 18th May 2023
Saint Maud
Free
(No ticket required - First come first served)
8:00PM
INDOOR:
Off the Cuff Bar – Herne Hill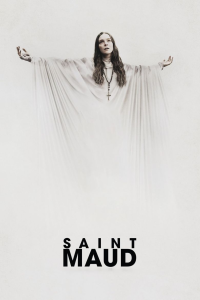 Looking for a chilling and thought-provoking film to send shivers down your spine? Look no further than "Saint Maud," a psychological horror film that will leave you questioning the line between faith and madness.
Join us at Off the Cuff, as we present a special screening of this critically acclaimed film. Follow Maud, a devotedly religious nurse, on her obsessive quest to save the soul of her dying patient, Amanda. As Maud's faith becomes increasingly fanatical, her grip on reality begins to slip, leading to a chilling climax that will leave you on the edge of your seat.
Don't miss this free screening of "Saint Maud" at Off the Cuff. Come for the atmosphere, stay for the scares.
FREE MAKES IT INCLUSIVE, DONATIONS MAKE IT HAPPEN 
As part of this year's Herne Hill Free Film Festival we are pleased to be supporting again the Norwood & Brixton Food Bank, helping to raise awareness for this most worthy of local causes. Any spare change collected at each of our screenings would be greatly appreciated and donated* to help this wonderful charity continue the admirable work.
*After we have covered our production costs
Click here to see the Saint Maud trailer