Share

Wednesday 27th April 2016
Deptford Double Creature Feature
Free
(No ticket required - First come first served)
7:00PM
INDOOR:
Overdrive Studios
Sex, bugs and rock 'n' roll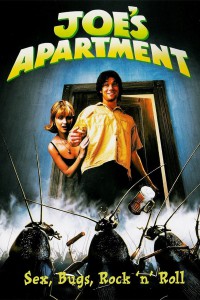 The greatest anti-gentrification musical comedy you'll ever see – with cockroaches! Joe's Apartment warns of the dangers of gentrification and offers the only sensible solution… singing cockroaches!
Plus Social Collapse by Blatoidea – London based punk band's music video featuring… giant cockroaches! Dirs Joe Ryan-Leah & Daisy Smith, 2015, 2.5 mins.