Share

Sunday 30th April 2017
Bee Movie + Bottle Bee Craft
Free
(No ticket required - First come first served)
10:00AM
INDOOR:
Deptford Park Playclub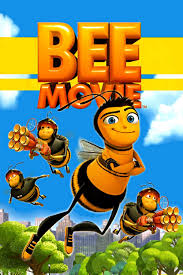 Younger film goers can make a beeline for Deptford Park Playclub.
Join the buzz from 10am-12.30pm watching Barry the bee fly away on
un-bee-lievable adventures in Bee Movie with DeptfordFolk and Evelyn Parents Forum.
Barry is your average honeybee with a bright future in honey but he thinks his skills are better suited to a different career. He breaks away from the hive and develops a friendship with an insect-loving florist. Barry makes the shocking discovery that humans eat a lot of honey. He decides to sue the humans for stealing all of the honey that the bees work so hard to produce.
Busy bees will enjoy a hive of activity at playclub watching Bee Movie
and getting buzzy creating their own bees from plastic bottles. Bottle-bees will be launched in the park after the film. Bring an empty 1.5 litre drinks bottle to make your very own bottle-bee.
Suitable for children and families with coffee/tea & cake for the adults.