Share

Monday 13th May 2019
Mind Matters: Short Film Night with Directors' Q&A
Free
(No ticket required - First come first served)
7:30PM (Doors open 7:00PM)
INDOOR:
Prince Regent Pub
From poetry to perceptions of perfection, we explore some of the least expected ways people are finding to deal with their mental health and wellbeing. Kicking off Mental Health Awareness Week we're showing 3 short films made by local filmmakers. With a Q&A session after each film from contributors and film makers, as well as a poetic performance, it promises to be an eye-opening and engaging opportunity to understand a world that may not be so far away from many of us.  A night not to be missed.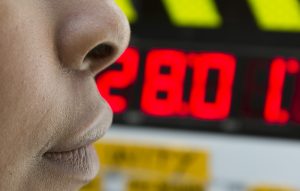 In Other Words: A short film featuring members of the Poetic Unity group highlights three people's stories of how the spoken word and sharing their thoughts that way has helped bring about a better mental balance for themselves and others.
Includes Q&A with Dir: Gareth Johnson & Poet: Jamal
Angels & Ghosts: An award-winning animation based on the filmmaker's true experience of trying to find her two brothers, both of whom faced different serious mental health challenges as she was growing up. Her unique approach to storytelling helps explore the mind of a young girl struggling to find her family, from the perspective of someone on the outside looking in.
Includes Q&A with Dir: Sara Kenney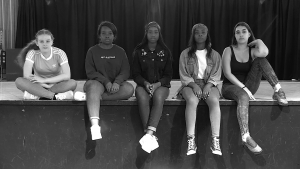 The Perfect Woman?: Made by 5 young female South London filmmakers, The Perfect Woman explores the damaging impact of society's obsession with girls and women having the perfect image, fuelled by social media. It was wholly conceived and created as part of their project for GlobalGirl Media UK, which empowers young women to bring their voices to the global media stage.
Includes Q&A with Dir: Alice, Answer,  Augusta, Hannah and Nicole
As part of this year's Herne Hill Free Film Festival we are excited to be partnering with the Maudsley Charity, to help them promote positive change in the world of mental health and to make a real difference to the treatment of mental health in our area. We will be collecting donations at each of our screenings to support their local activities, so if you can, any money that you can spare would be greatly appreciated to help this wonderful charity continue the admirable work they do.