Share I'm screening The Apartment – free – at the Assembly Rooms in Charlton on Sunday 11th September 2022
by Jo Brodie, CWFFF Festival Volunteer
There are quite a few comedies I watched with my parents growing up (The Music Man, The Odd Couple, I'm All Right Jack) but The Apartment, directed by Billy Wilder and starring Jack Lemmon, Shirley MacLaine and Fred MacMurray, certainly stands out for the way the script and performances handle quite difficult material including infidelity, peer-pressure and a suicide attempt with warmth and wit. No surprise at all that the 1960 film won Best Picture at the following year's Oscars.
It's just a lovely film and if you're near Charlton on Sunday evening (11th) you can see it absolutely free in the Assembly Rooms at 8.30pm (details below). No ticket needed, just turn up (doors 8pm)
It has a 93% "fresh" rating on RottenTomatoes' critics 'Tomatometer', audience score is 94%. I've added some reviews at the end.
Jack Lemmon plays the Friden March (on CC Baxter's calculating machine)
I've recently been working on a project about the history of computing and computational devices (abacus, calculator, Babbage's machines etc) and, when watching the film again a few months ago, I saw the large gear-operated Friden calculating machine on Jack Lemmon's desk with new eyes (or rather heard it with new ears).
Near the start of the film he enters some numbers on the calculator which results in this rhythmic sound –
Da-da-dum—da-da-dum—da-da-dum-da-da-dum-da-da-dum.
Da-da-dum—da-da-dum—da-da-dum-da-da-dum-da-da-dum.
I'd not given it much thought before and had just assumed it was some clever sound design but he's actually entering, in real-time, a particular string of numbers (5551155511 ÷ 1). When he presses 'Enter' the machine's gears perform the calculation (resulting in 5551155511!) and the sound they make is known as the Friden March. I was delighted to discover this, thanks to CuriousMarc's video below (set to start at ~2min). Apparently people in offices used to set their machines to do it all together which must have been quite loud.
What's that tune he's whistling?
Later in the film he cooks some meatballs and pasta while whistling a melody. I thought he'd just made it up but then I heard the song "The echo told me a lie" used in a radio programme about echoes and put two and two together. [Edit: I've just got hold of a copy of the screenplay and it says "As he works he hums a melody from Tchaikovsky's Italian Capriccio (hear the motif at 4m 40 and again at 12m 05). The Echo Told Me a Lie is based on that tune.]
Here's Audrey Hepburn announcing the nominations for and winner of the Best Picture at the Oscars in 1961 and Billy Wilder accepting it for the film.
Come and see The Apartment (1960,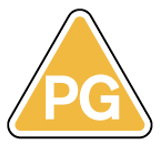 ) at Charlton Assembly Rooms in The Village, Charlton this Sunday 11th September 2022 at 8.30pm (doors 8pm). Venue is fully wheelchair accessible, including loos. Below is a photo of the venue.
Photo credit: Jo Brodie
Reviews of The Apartment
• Great Movies: The Apartment review, 4 stars (July 2001) Roger Ebert
• The Apartment – review, 5 stars (June 2012) The Guardian
• Why The Apartment is the greatest Christmas film of all time (December 2017) The Independent
Billy Wilder's 1960 classic reminds us of the true spirit of Christmas – togetherness, and hope for the future.