Share Want to help put on a film festival? Find out what's involved – first meeting tonight at Charlton House
Featured image credit Ed Simmons, more info on that event below.
Charlton and Woolwich Free Film Festival (CWFFF) is one of several free film festivals in London and has been running since 2016. Our festival takes place in September (this year our dates are Fri 9th to Sat 17th September 2022).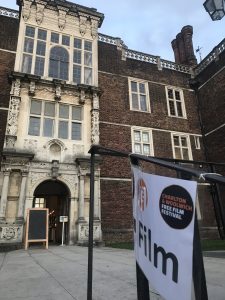 Each year between March and September we have monthly meetings to get things ready; our first meeting this year is happening TONIGHT (Thursday 17th March 2022) at Charlton House (Prince Henry Room, upstairs, there's a lift). Anyone interested is welcome to come along – we'll be there from 7-9pm, just pop in. Find out more below about what's involved.
Everyone involved in the CWFFF is a volunteer but we have a couple of different main roles – planners and supporters. Planners get involved in all aspects of organising, promoting and putting on the festival and Supporters help during the festival itself.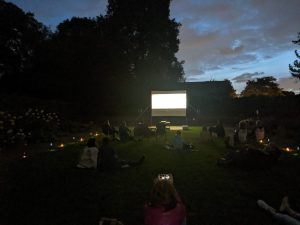 Planners…
…attend most of the meetings and play an active role throughout (we have a WhatsApp group and can add you). This group includes the Event Managers who will run a particular screening, liaising with the venue and doing a bit of project management (we'll help you, and we'll also help sort out film licences and temporary event notices – the legal stuff). The wider Free Film Festival group provides the screen, projector, sound system, DVD / Blu-ray player for each screening and CWFFF will get hold of a copy of the film (if you don't already have one). We all muck in with marketing, promotion, social media and help each other out with our events.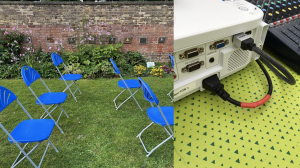 Supporters…
…help on the night of an event, arriving early to help us set things up and (if possible) stay later to help us put things away again and make sure the venue is as we found it. This involves putting the screen up, wiring up the speakers to the DVD, setting out chairs, putting up signs, decorating the area etc – and then doing it all in reverse at the end. Also a bit of bucket-rattling at the end in case, for any donations.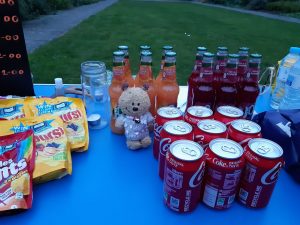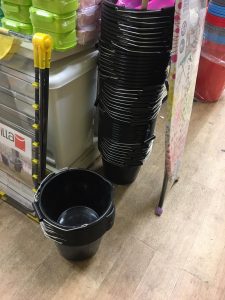 Our featured image shows an astronomer from Flamsteed Astronomy Society setting up a telescope to look at the Moon while we get the screen ready to show a film about the Moon landing (The Dish) in the garden at Charlton House – pic credit: Ed Simmons. You can read more about the screening here.