Share Farewell South Norwood and Thornton Heath Free Film Festival
So long then, SNATH (South Norwood and Thornton Heath) Free Film Festival… We came, we saw, we kicked its ass (thanks Bill Murray).
For two years we gave the people of South Norwood and Thornton Heath a glimpse into the world of free film festivals. Great films in great locations, meeting new people and engaging with our local community. Young, old, whatever the weather, we stood, and we sat, for cinematic diversity.
Download our 2015 programme.
We had some fabulous venues, showed some brilliant films, and we had a lot of fun doing it. Of the many highlights we loved the Dirty Dancing sing-along, our dubstep and Desmond Dekker evening at the fantastically supportive Stanley Halls, the eclectic short film nights at the Lord Napier, and the mad-for-it Northern Soul extravaganza.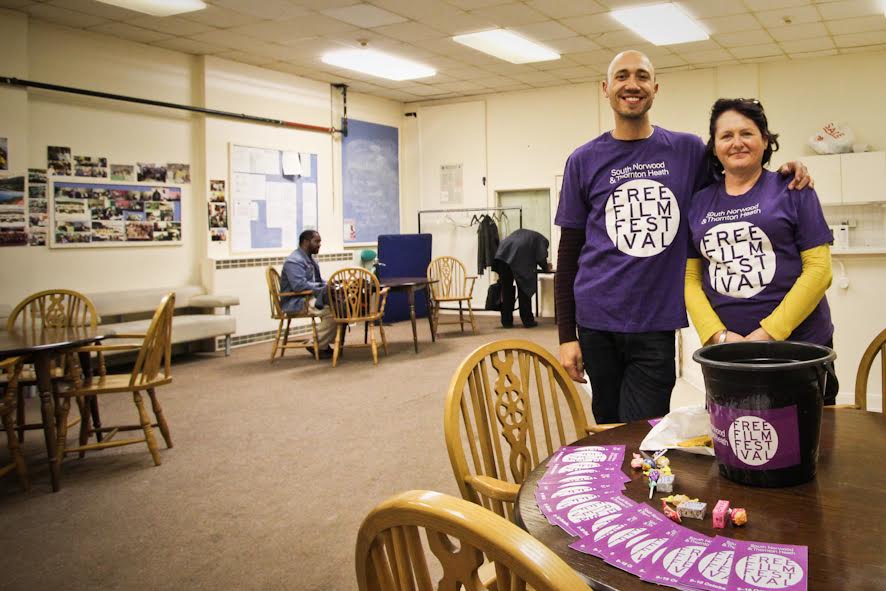 It wasn't always easy. We had successes, but it's fair to say, we had failures. But that's why free film festivals are awesome. Because it's run by you, me, us, anyone, you can do anything, show whatever you want – just organise it, free rein, no limits. Obscure, mainstream, classics, kids films, forgotten gems and more, we gave everyone and anyone the chance to put on the film of their choice, a film they loved, or one they just wanted to share.
And that's a great feeling.
You may be asking "Why's it ending then, why no more SNATH?" Well, better to burn twice as bright for half as long comes to mind (and we did burn brightly). While we loved doing it, be under no illusion, it's hard work, and increasingly, life can get in the way.
All good things can, and do, come to an end, but we prefer to think of it as a gloriously free spirited first go. And hopefully in the future there will be a sequel of sorts, a "SNATH strikes back" perhaps, that people will enjoy getting involved in and putting on as much as we did.
Thank you South Norwood and Thornton Heath, we had a blast.
From the SNATH Free Film Festival Team