Share SOAS Community Free Film Festival 2016
The SOAS Community Free Film Festival was unique in that it was the first festival in the Free Film Festival network to be based in a university. Download our programme. As well as collaborating with many different societies within the university, the festival was also an opportunity to establish links with organisations outside of the university. Facilitating communication between different societies, who often put on film events but don't necessarily collaborate with each other with regards to these events, was particularly rewarding as it provided the opportunity for mutual promotion. This proved successful as over 600 people came to our 14 events over six days. Events outside the university included a small independent theatre promoting the avant-garde arts and a local church.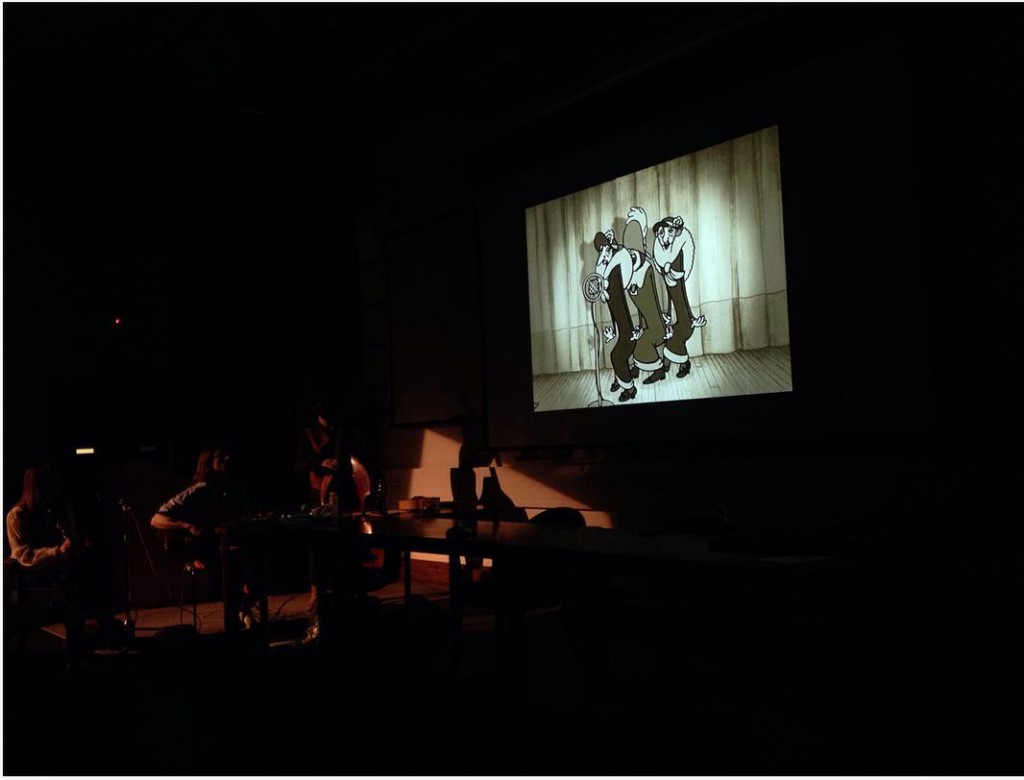 Due to 2016 being SOAS's centenary year, which is in itself controversial due to the university's colonial heritage, we were interested in organising events relating to these issues, however this was by no means prescriptive. The nature of SOAS, with its specific regional focus and strong sense of identity, also inevitably guided the programme. A large part of the festival's success was down to the number of different societies who took the idea and ran with it, contributing towards an extensive programme we were all very proud of.
Looking forward, there's the possibility of organising a bike-powered outdoor screening in the space between Birkbeck University and SOAS as part of the SOAS centenary year celebrations, which would provide a great opportunity for further interrogating this narrative. We also hope to be involved in more events in 2016, for example by continuing collaboration with the SOAS filmmakers society who held a great event as part of the festival showcasing the filmmaking talent inside the university. We are also excited for the premiere of 'Papa Rainbow' at the Queer East Asia conference in the summer, a new film by Fan Popo, the queer filmmaker, writer and activist from China, whose films were screened as part of the festival. This will hopefully extend the festival's platform and provide the best possible chance of returning for a second year in 2017!
Adam Rodgers Johns