Share

Wednesday 02nd May 2018
San Andreas
Free
(No ticket required - First come first served)
7:00PM
San Andreas – we always knew this day would come.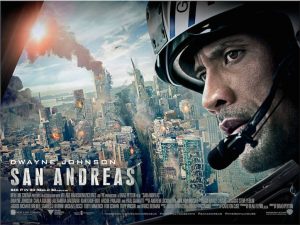 A seemingly ideal day turns disastrous when California's notorious San Andreas fault triggers a devastating, magnitude 9 earthquake, the largest in recorded history.
As the Earth cracks open and buildings start to crumble, Ray Gaines (Dwayne Johnson), an LAFD search-and-rescue helicopter pilot, must navigate the destruction from Los Angeles to San Francisco to bring his estranged wife (Carla Gugino) and their only daughter (Alexandra Daddario) to safety.
Doors open 6.45. Film starts 7pm