Share

Thursday 30th March 2017
Paterson – FULLY BOOKED!
Free
(No ticket required - First come first served)
8:00PM (Doors open 7pm)
INDOOR:
Volcano Coffee Works Cafe
Haunting, low-key, quietly humorous, profoundly humane, and intensely lyrical, Paterson portrays a week in the life – and inside the head – of an unassuming, self-effacing and endearingly self-disciplined versifier and bus driver named Paterson (played by the always mesmerising Adam Driver), who lives and works in Paterson, New Jersey – a down-at-heel city immortalised by the great mid-20th-century poet William Carlos Williams.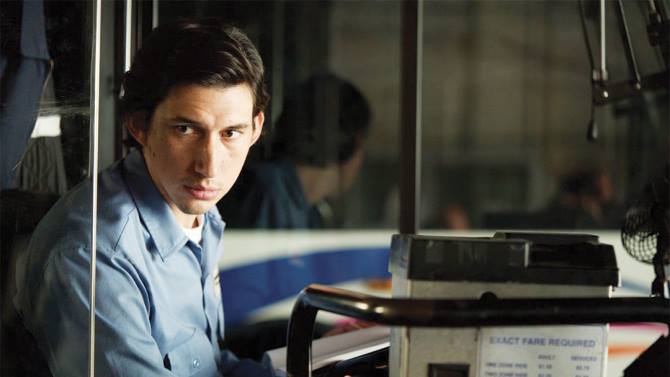 Paterson will be screened at Volcano Cafe at Parkhall Business Centre on Martell Road, and PoetrySlabs, who are hosting the show, will begin the proceedings with 20 mins worth of readings from the poets who make Paterson tick, including: Frank O'Hara, Kenneth Koch, James Schuyler, John Ashbery, Alice Notley, Anne Walden, Ron Padgett (whose poetry 'appears' in the movie) and Ted Berrigan.

Jim Jarmusch's latest masterpiece, Paterson, is the film he's always been threatening (in the nicest possible way) to make, given the fact that he's very much a poet at heart and a true American Renaissance man.
We hope that you'll be able to join us!
Spaces are limited, so please e-mail us at westnorwoodfff@gmail.com for priority guest list entry.
****UPDATE***: THIS SCREENING IS FULLY BOOKED – please see our other event pages for more free screenings!
Timings: Doors open at 7pm, poetry readings begin at 7.40pm and the film will start at 8pm.