Share

Saturday 23rd April 2016
Withnail & I
Free
(No ticket required - First come first served)
7:00PM
INDOOR:
Sanford Housing Co-op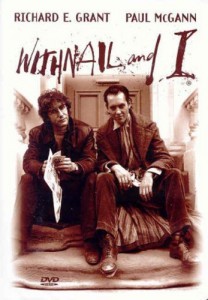 Ever taken a holiday by mistake?
Two out-of-work actors — the anxious, luckless Marwood and his acerbic, alcoholic friend, Withnail — spend their days drifting between their squalid Camden flat, the unemployment office and the pub.
When they take a holiday "by mistake" at the country house of Withnail's flamboyantly gay uncle, Monty, they encounter the unpleasant side of the English countryside: tedium, terrifying locals and torrential rain.