Share

Thursday 12th May 2016
Who Am I?
Free
(No ticket required - First come first served)
8:00PM (Doors open 7pm, get there early for a good seat!)
INDOOR:
Prince Regent Pub
Three very different short films about individuality and identity, with Q&As from those involved. Join us for 'I Have Aspergers Syndrome', 'Lia', and the award winning 'Beverley'.
Beverley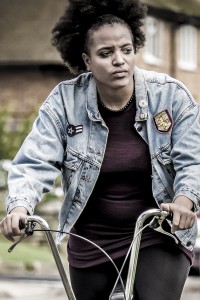 "Was I black, white, both ….or neither?"
Laya Lewis is a troubled teen growing up in 80s Leicester, who'd love nothing more than to be one of the boys.
The family's move from their poverty stricken urban environment to a predominantly white area brings more than they bargained for. As a mixed race teen on a white suburban estate, the gang Laya wants to be part of have completely different ideas about what she has to offer, and her fight to fit in leads to devastating consequences.
With a stellar performance from lead actress Laya Lewis (best known for her part in E4 drama Skins) and a great supporting cast, the film was bestowed with many accolades on the short film circuit in 2015 including Winner of Best Short Film at the London Independent Film Festival.
We're delighted to be able to welcome the film's producer, Cass Pennant, and some of its cast & crew to introduce Beverley and also remain for a short Q&A after the screening.
IMDB: http://www.imdb.com/title/tt3673724/
Trailer: https://youtu.be/C5zB4Fnfk3I
Director: Alexander Thomas
Producer: Cass Pennant
Certificate: TBC
Running Time: 25 mins
Year: 2015
Country: UK
Lia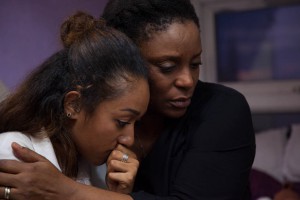 "A day in the life of a teenage sickle cell sufferer…"
Lia is a 15 year old girl who just wants an independent life of her own, to exist as a teenage and not just someone with a disease.
Fed up with her overbearing mother and a condition that's taking over her life, Lia revels in finding someone she can confide in when she discovers her secret crush is more than just that. But her condition betrays her and she's once again left to deal with the fall out of its effects.
Written and directed by Ethosheia Hylton, this is her 5th short to date. As a talented writer Ethosheia is currently working towards getting one of her 3 feature film scripts into production. Both she and members of the cast/crew will join us for the screening if Lia, and will be talking about making the film after it is shown.
Trailer: https://youtu.be/jE6NzXQ4V6E
Writer / Director: Ethosheia Hylton
Certificate: U
Running Time: 20 mins
Year: 2014
Country: UK

I Have Aspergers Syndrome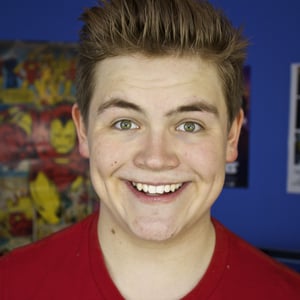 A short documentary about living with Autism and Aspergers, and how it affects office life.
This funny and snappy short takes a peek into life with Aspergers, as Gerard talks to his colleagues about what he and his condition has added to their working lives.
Gerard will join us on the night to talk about making the film and the turns his life has taken since.
Gerard is now working as a Production Apprentice at the BBC where he continues to make short films. He also hosts his own online comedy sketch show 'Stand Up Wednesdays'.
Producer / Director: Gerard Groves
Certificate: U
Running Time: 5 mins
Year: 2015
Country: UK