Share

Friday 08th September 2017
WALL-E
Free
(No ticket required - First come first served)
7:30PM (Doors open 6.45PM)
OUTDOOR:
Burgess Park
Bring something to sit on and whatever you need to stay warm and dry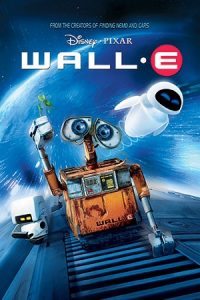 Join us for an outdoor screening of WALL-E on Friday 8 September at 7:30pm.
A great children's film from Pixar that the whole family can enjoy. There will be a children's pre-film night sky workshop from 6.45.
This is an outdoor event so people should bring something to sit on and some warm clothes.
This event is hosted by Friends of Burgess Park as part of their "Into the Night" season of events.
VENUE CAPACITY: 500
ABOUT THE VENUE:
Come to Burgess Park for a film screening on a natural grass slope facing the lake. Enjoy a picnic before the film and bring your own chair or blanket. Toilets close by at Chumleigh Gardens and buses 343 and 136 stop along Albany Road.