Share

Saturday 18th September 2021
Wadjda (double bill with Riding a Dream)
Free
(No ticket required - First come first served)
2:00PM (Doors open 1.45pm)
INDOOR:
The Green Community Centre, Nunhead Green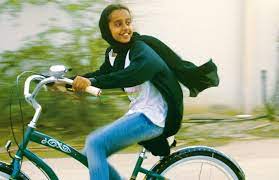 The story of a young Saudi girl whose burning desire for a bicycle leads her into bold defiance of her society's restrictive codes of gender and religion. After a fight with he friend Abdullah, Wadjda sees a beautiful green bicycle for sale. She wants the bicycle desperately so that she can beat Abdullah in a race. But Wadjda's mother won't allow it, fearing repercussions from a society that sees bicycles as dangerous to a girl's virtue. Wadjda decides to try and raise the money herself. Although her cunning plans are continuously thwarted, she is determined to continue fighting for her dreams …
This feature film will follow a screening of the documentary Riding a Dream.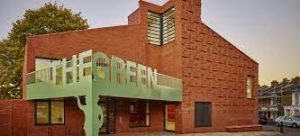 The Green is Nunhead's new community centre. Their aim is to create a lively, flexible space that is available to all members of their community. They want the centre to be known by all, used by most and frequented by many. The centre is managed by Nunhead's Voice – a local community group for the people of Nunhead. The group works to bring people together from across the community; organise and promote community events; help source funding for community activities; and let people know what's going on locally.
How to get to The Green. P12 and 78 buses stop close by – alight at Nunhead Green or Barset Road. Walking distance from Nunhead Station. From Peckham Rye Station, walk to Nigel Road bus stop and it's a short hop on the P12 or 78 or walk through to Nunhead Green along Scylla Road.