Share

Monday 05th September 2016
VHS Night: The Keep
Free
(No ticket required - First come first served)
7:00PM (Doors open 6.30pm)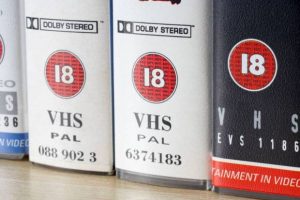 Join us on Monday 5th September, 7.00pm  at Peckham Pelican, 92 Peckham Road, London SE15 5PY to check the tape label, dust off the video player and hit rewind to a bygone era for a very special VHS night!
Starting with snippets from programmes about Peckham & Nunhead which people hit play & record on the much-missed video recorder for, we will then, of course, be showing some classic film trailers (no fast forwarding!) before the main feature, 80s video shop favourite The Keep from an original video tape copy!
Pizza, beer, wine or a brew will be available. As Simon Bates would say "this evening has been classified 18".
Free event. No booking needed. Arrive early to secure a seat.
About The Venue:
Founded in 2013, the Pelican cafe and bar is a bohemian spot in Peckham to enjoy food and drink, art exhibitions, live music and events.