Share

Sunday 21st May 2017
Twin Peaks Night – Fire Walk with Me
Free
(No ticket required - First come first served)
6:00PM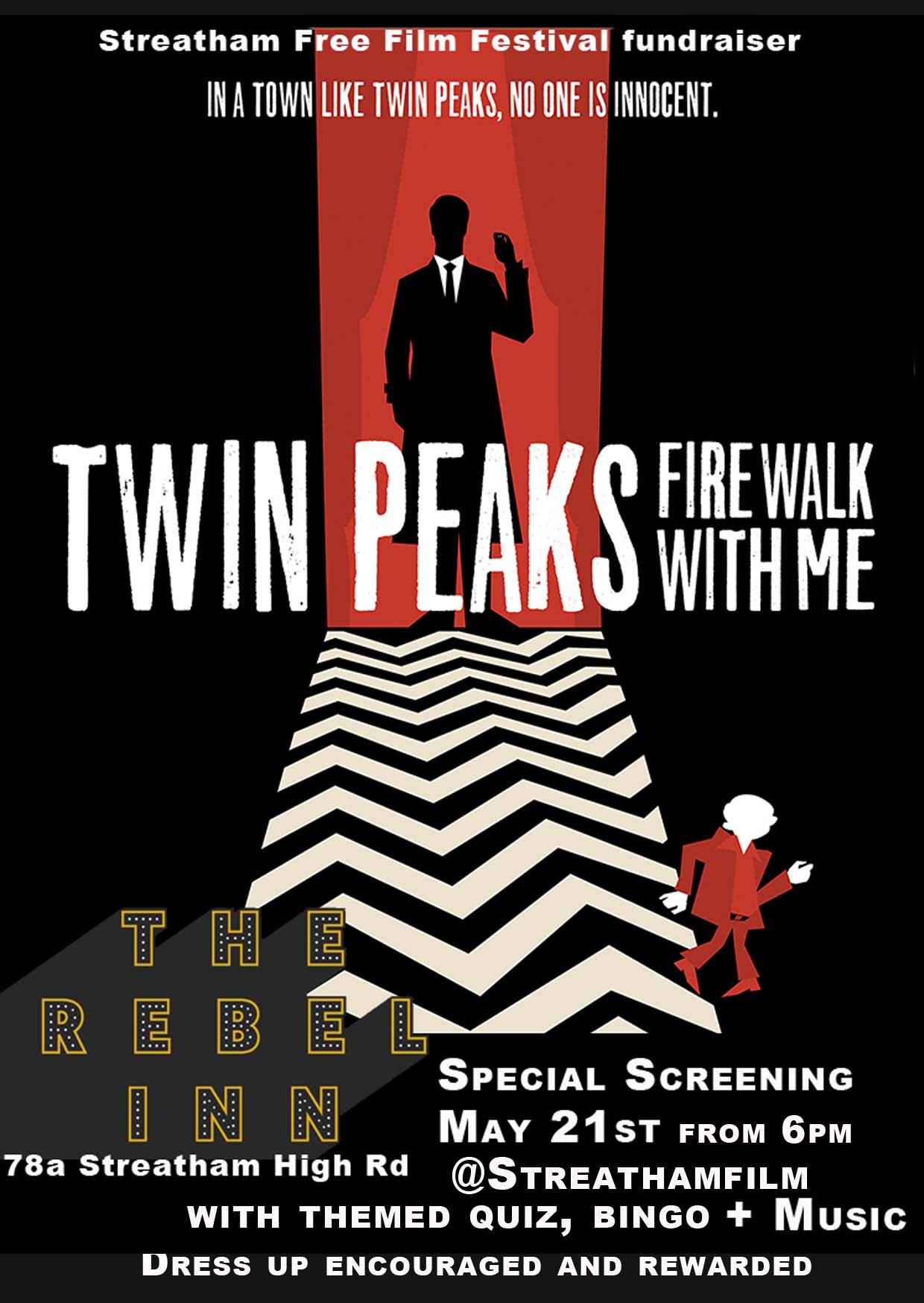 "It's happening again." "That gum you like is going to come back in style".
If these lines mean anything to you we want you at our Twin Peaks: Fire Walk With Me Celebration ahead of series 3 starting on TV.
Dolly Daydream will be playing offbeat 50s girl groups and Audrey's Dance inspired jazz to evoke the Black Lodge. There will be damn fine coffee (martini's) and plenty of cherry pie and doughnuts to keep you going.
Take part on our Twin Peaks quiz with creative and bingo round. £3 per person.
All proceeds go to riase funds for our free film festival in September.
Dress up encouraged and rewarded.
6pm til close