Share

Saturday 28th September 2019
This Is Spinal Tap (15) + 80s Party
Free
(No ticket required - First come first served)
8:30PM (Doors open 7.30pm)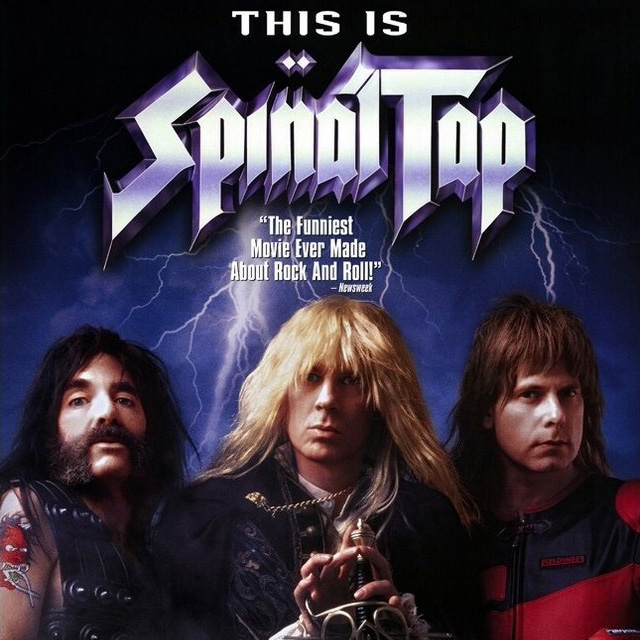 We're turning it up to eleven with Rob Reiner's cult classic, This Is Spinal Tap for our final film of the festival.
Air guitar along and bag prizes for the most convincing heavy metal band costumes. '80s heavy metal looks are mandatory.
Spinal Tap, the loudest band in England, attempts to make a comeback with a North American tour promoting their new album "Smell the Glove." Marty DiBergi (Reiner) sets out to make a documentary of the legendary rock band's exploits on the road, featuring front men Nigel Tufnel (Christopher Guest) and David St. Hubbins (Michael McKean) and bassist Derek Smalls (Harry Shearer), bearing witness to the highs and lows of what makes a musician into a rock star.
Dress up and join us for a party after the film.