Share

Tuesday 20th March 2018
They Live
Free
(No ticket required - First come first served)
8:00PM (Doors open 7pm)
INDOOR:
The Cambria – Camberwell
They Live, Carpenter's 1988 paranoid freak-out, deserves to be thought of as a subversive masterpiece.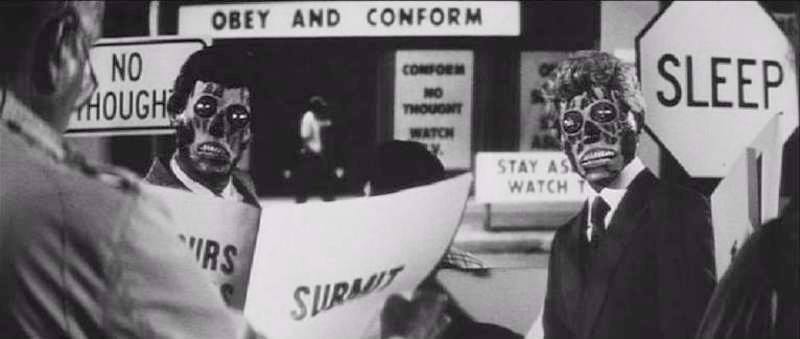 John Nada (Roddy Piper) struggling to find work in a harshly class-riven Los Angeles discovers, after slipping on a pair of special sunglasses, that the city's abundant population of yuppies are aliens. With the help of special sunglasses he sees the aliens' true faces.  He also sees that behind the images on the many advertising billboards are hidden subliminal messages: "consume" "marry and reproduce" "submit to authority" etc.  With the help of other drifters, our hero tries to stop the alien invasion which includes what has been hailed as one of the most comic fight scenes ever in a movie.
Movie Fact:  Lead actor and WWF professional wrestler Roddy "Rowdy" Piper was a working class American idol. His surname in the film "Nada" is Spanish for nothing or zero.