Share

Friday 03rd May 2019
Thelma and Louise
Free
(No ticket required - First come first served)
3:00PM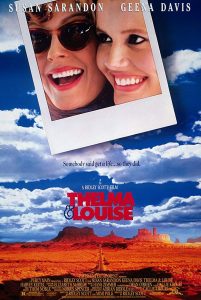 In one of the greatest road movies of all time, Geena Davis and Susan Sarandon ride to everlasting fame as two women who embark on a crime spree across the American southwest.
Louise is working as a waitress in a diner and has some problems with her boyfriend Jimmy, who, as a musician, is always on the road. Thelma is married to Darryl who likes his wife to stay quiet in the kitchen so that he can watch football on TV.
One day they decide to break out of their normal life, jump in the car and hit the road. Their journey, however, turns into a flight when Louise kills a man who threatens to rape Thelma. They decide to go to Mexico, but soon they are hunted by American police.