Share

Wednesday 02nd May 2018
The Work
Free
(No ticket required - First come first served)
8:00PM
Set inside a single room in Folsom Prison, USA, The Work follows three men from outside as they participate in a group therapy retreat with level-four convicts.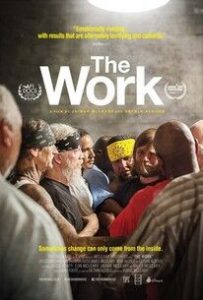 Over four days, each man in the room takes his turn at delving deep into his past. The raw and revealing process that the incarcerated men undertake exceeds the expectations of the 'free' men, ripping them out of their comfort zones and forcing them to see themselves and the prisoners in unexpected ways.
A powerful and rare look past the cinder block walls, steel doors and the dehumanising tropes in our culture to reveal a movement of change and redemption that transcends what we think of as rehabilitation, and those who society sees as unredeemable.
Doors open 7.30pm. Film starts 8pm
There will be a licenced bar. Following the film, we will screen a Q&A with the McCleary Brothers. You are welcome to stay and watch.