Share

Saturday 10th September 2016
The Third Man
Free
(No ticket required - First come first served)
7:45PM
OUTDOOR:
St George's Garrison Church, Woolwich
Bring something to sit on and whatever you need to stay warm and dry
The Third Man is a British classic, directed by Carol Reed and starring Orson Welles. The movie is considered one of the greatest films of all time, renowned for it's excellent acting, superb cinematography and atmospheric musical score.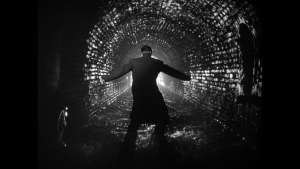 The plot follows pulp novelist Holly Martins, who travels to shadowy, postwar Vienna, only to find himself investigating the mysterious death of an old friend, Harry Lime.