Share

Monday 09th September 2019
The Night of the Hunter
Free
(No ticket required - First come first served)
8:00PM
INDOOR:
St Thomas' Church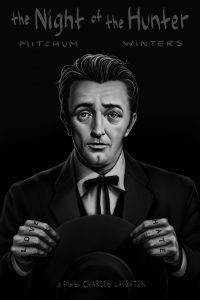 The Night of the Hunter is an American gothic, Biblical tale of greed, sin and innocence, and the only film ever directed by the great British actor Charles Laughton. It's hauntingly strange imagery has influenced directors such as Martin Scorsese, Terrence Malick, the Coen brothers, Spike Lee and David Lynch.
Although one of the greatest American films of all time, this imaginatively chilling work was both ignored and misunderstood at the time of its release.
Come and see this masterpiece of dark cinema in the perfect surroundings of St Thomas' Church.
(Screening on ground floor, wheelchair accessible)