Share

Saturday 04th May 2019
The Italian Job + quiz with We Do Good Film
Free
(No ticket required - First come first served)
7:30PM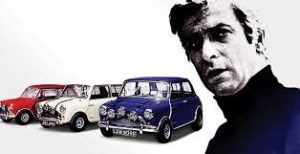 'The Italian Job' is the quintessential British heist film of the 1960's, famous for its Britannia style and its car chase of Mini Coopers.
Caine plays Charlie Croker, a stylish robber just out of prison. Instead of reforming and going straight, Croker takes over "The Italian Job," a complicated plan to hijack gold bullion from Italy – right from under the noses of the Italian Police and the Mafia.
The 'We Do Good' team will be hosting the evening in The Dog and Bell, this gem of a pub near the river in Deptford.
Get your seat from 7.00pm. We will have a fun 60's-inspired quiz at 7.30pm, so swot up about Michael Caine and get your Caine spectacles ready. Screening at 8.00pm and stay afterwards to hear a few 60's tunes. Feel free to dress up!