Share

Monday 29th April 2019
The Herne Hill Free Film Festival Pub Quiz
Free
(No ticket required - First come first served)
8:00PM
In 2019. At 8PM. On 29 April. At The Commercial. £2 entry. The Herne Hill Free Film Festival is pressing detonate on a quizzical first and bringing a film themed pub quiz to Herne Hill!
If you don't want to miss this stupendous cinematically themed happening we would highly recommend booking a table by contacting the lovely people at The Commercial here. 
Note: This quiz is NOT free. It's just our website doesn't allow us to take the "FREE" label off the event… so remember to bring your shiny £2 coins to enter!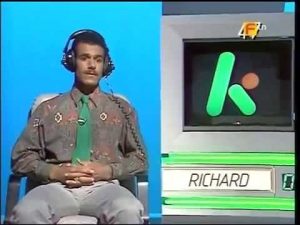 It's been more than four years in the making* and if you were to think of a combination between Mastermind, The Krypton Factor, The Crystal Maze, Pat Sharp's Fun House, University Challenge, Slippery Stairs (google it, it's Japanese) and 15-to-1 you won't even be close. It will quite literally be the most epic thing to happen in Herne Hill that involves paper, a writing implement and the silky tones of our resident quiz master. If you miss it, no joke, there will never be a chance to take this quiz again.
As part of this year's Herne Hill Free Film Festival we are excited to be partnering with the Maudsley Charity, to help them promote positive change in the world of mental health and to make a real difference to the treatment of mental health in our area. We will be collecting donations at each of our screenings to support their local activities, so if you can, any money that you can spare would be greatly appreciated to help this wonderful charity continue the admirable work they do.
*Although we only actually started thinking about organising this a few weeks ago we've been talking about it for more than four years. It's been maturing (or festering, we'll find out) beautifully over that time.