Share

Saturday 07th September 2019
The Greatest Showman
Free
(No ticket required - First come first served)
11:00AM (Doors open From 10.30 AM)
INDOOR:
Charlton Manor Primary School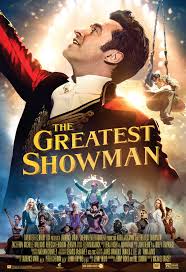 Orphaned, penniless but ambitious and with a mind crammed with imagination and fresh ideas, the American Phineas Taylor Barnum will always be remembered as the man with the gift to effortlessly blur the line between reality and fiction. Thirsty for innovation and hungry for success, the son of a tailor will manage to open a wax museum but will soon shift focus to the unique and peculiar, introducing extraordinary, never-seen-before live acts on the circus stage. Some will call Barnum's wide collection of oddities, a freak show; however, when the obsessed showman gambles everything on the opera singer Jenny Lind to appeal to a high-brow audience, he will somehow lose sight of the most important aspect of his life: his family. Will Barnum risk it all to be accepted?
The school cafe (sweet pickings) will be open from 10:00 until 14:00 and would welcome film-goers to either a pre-show snack/lunch afterwards!
The school garden will also be open to visitors
(The screening will take place in the upstairs assembly hall)
Note that this film was previously listed as being on Sat 14th September but has been corrected to Saturday 7th September 2019.