Share

Sunday 06th May 2018
The Good Dinosaur
Free
(No ticket required - First come first served)
10:30AM
INDOOR:
Deptford Park Playclub
What if the asteroid that forever changed life on Earth missed the planet completely and giant dinosaurs never became extinct?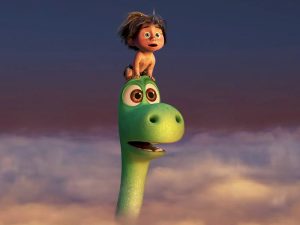 Set in an alternate universe where dinosaurs never died out, this Pixar animation is a heart-warming story of the friendship between a young dinosaur, Arlo, and a feral cave boy, Spot.
Lost in a harsh and mysterious landscape, Arlo and Spot face many dangers and challenges as they try to find a way home together.
Food and drink available after the film for kids of all ages.
Doors open 10am. Film starts 10.30am