Share

Tuesday 04th June 2019
The Favourite
Tickets are required for this event - see below
8:00PM (Doors open 6pm)
INDOOR:
Streatham Space Project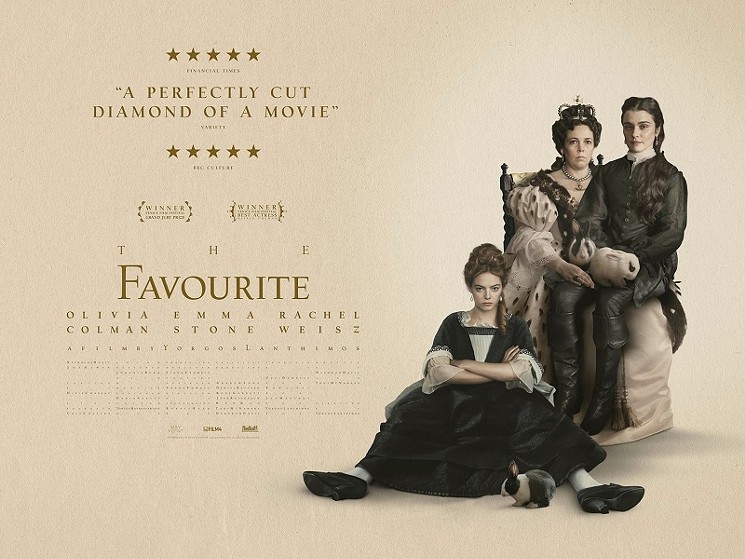 Nominated for nine Oscars and countless other awards, here is your chance to catch the wildly funny hit from 2019.
In the early 18th century, England is at war with the French. Nevertheless, duck racing and pineapple eating are thriving. A frail Queen Anne occupies the throne, and her close friend, Lady Sarah, governs the country in her stead, while tending to Anne's ill health and mercurial temper. When a new servant, Abigail, arrives, her charm endears her to Sarah. Sarah takes Abigail under her wing, and Abigail sees a chance to return to her aristocratic roots.
The Favourite is great fun, with a dash of tragedy and the caution to be careful what you wish for.
Rachel Weisz and Emma Stone are both brilliantly witty and nimble, but it's Olivia Colman's Oscar winning performance that is nothing short of sublime.