Share

Monday 04th April 2016
The Falling
Free
(No ticket required - First come first served)
8:00PM (Doors open 7pm)
INDOOR:
The Crooked Well – Camberwell
It's 1969 at a strict English girls' grammar school where charismatic Abbie and intense and troubled Lydia are best friends. After a tragedy occurs at the school, a mysterious fainting epidemic breaks out threatening the stability of all involved.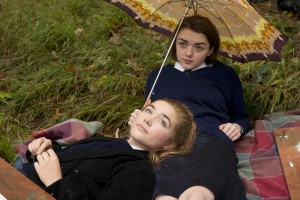 England 1969, Lydia (Maisie Williams) and Abbie (Florence Pugh) are two best friends at a girls' school, but their peace is shattered when Lydia is taken over by a mysterious illness. Her behaviour becomes erratic and uncontrollable, and as a result, her emotionally distant mother (Maxine Peake) becomes increasingly disquieted. As the illness spreads throughout the school, it begins to take its toll and tear the tight-knit group apart, and the cause of it seems to lie deeper in the minds of the girls than anyone could ever have expected.
Inspired to some extent by Beautiful Creatures and Picnic at Hanging Rock, the film has a distinctive, enigmatic, dream-like quality. Combined together with the stunning scenery of the English countryside it forms a visually stimulating, haunting tale of mass hysteria that will linger long in the memory long after viewing and enhance this director's burgeoning reputation.