Share

Thursday 02nd May 2019
The Duke of Bachata, plus demonstration and class
Free
(No ticket required - First come first served)
7:30PM
INDOOR:
The Royal Standard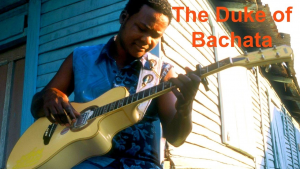 'The Duke of Bachata' is a documentary film about Joan Soriano, a Bachata Musician from the Dominican Republic, as he struggles to reach his goal of a hit CD and success as a musician.
It is also the story of his large extended family living in the rural countryside of the Dominican Republic as they dream along with him, hoping that his success will improve their economic situation and quality of life.
'The Duke of Bachata' is saturated with music, Dominican culture, and intimate portraits.
After the film there will be a demonstration of the bachata and the opportunity to join the dance.