Share

Friday 14th September 2018
The Dish
Free
(No ticket required - First come first served)
7:00PM (Doors open 6.30PM)
OUTDOOR:
Charlton House
Bring something to sit on and whatever you need to stay warm and dry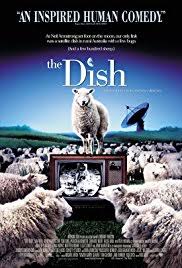 July 1969. Apollo 11's astronauts will walk on the moon – and a huge satellite dish outside a sheep-farming Australian town has been chosen to beam the live footage globally. The whole world is depending on scientist Cliff Buxton (Sam Neill – Jurassic Park), who must steer the telescope's eccentric crew through a sea of mishaps and disasters that threaten to spoil the small town's finest hour.
Watching over them is a by-the-book NASA representative who can't quite understand their quirky working methods. A comical culture clash erupts in this effortlessly funny tale of how history's biggest televised event was almost cancelled. The Dish is a warm-hearted and hilarious comedy based on a true story of what the world didn't see.
We will be joined by members of the Flamsteed Astronomy Society who will display some astronomy photographs and a telescope. The film itself will start around 7.30pm (when it starts to get dark enough) and the cafe will be open for drinks and snacks. Indoors screening if weather is poor.
Please note, this screening will have subtitles.