Share

Saturday 28th April 2018
The Battle of Lewisham + We Are The Lambeth Boys
Free
(No ticket required - First come first served)
8:00PM
INDOOR:
Green Onions Healthfood + Records
Two films with a South London focus.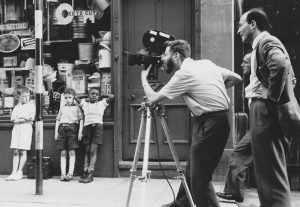 The first film centres on The Battle of Lewisham and the effect that this memorable event had on the fight towards racial equality in Britain. The film serves two purposes; providing a consistent account of the events that unfolded on that day, and to celebrate a part of history that has often been forgotten.
We Are the Lambeth Boys – members of Kennington's Alford House youth club talk about their lives and interests. One of the last social documentaries made by the Free Cinema in 1958, the Free Cinema Filmmakers felt that the working class at the time weren't represented in British cinema.
Doors open 7.30. Film starts 8pm