Share

Thursday 28th April 2022
Tangerine
Free
(No ticket required - First come first served)
7:30PM
It's Christmas Eve in LA and Sin-Dee is back on streets after 28 days being locked up. She's on the hunt for her boyfriend/pimp after hearing a scandalous rumour he has a new lover!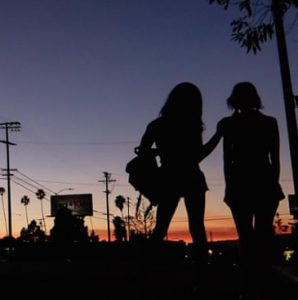 With her best friend and fellow working girl by her side, she sets off on her mission, passing through a vista of the city's lively sub-cultures.
All the action takes place in 24 hours and is entirely shot on 3 iPhones. Set to a pumping dance soundtrack to go with the Tinsel Town back-drop.
The film will be shown in the cafe after hours, where there will be food and drinks available to enjoy whilst viewing. And why not stay for a glass of wine afterwards?