Share

Sunday 08th September 2019
Summer in the Meadow – Diary of a Vanishing World
Free
(No ticket required - First come first served)
8:30PM (Doors open 7.30PM)
OUTDOOR:
Northfield House
Bring something to sit on and whatever you need to stay warm and dry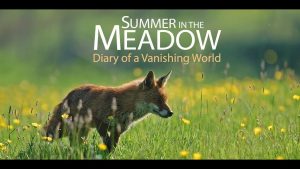 The residents of Northfield House are hosting an outdoor screening of Summer in the Meadow – Diary of a Vanishing World in our communal garden on Sunday 8 September.  The film was created by wildlife cameraman Stephen de Vere (known for his work on BBC nature series) and is a personal and intimate portrait of one of the natural wonders of the British countryside – a wildflower meadow.
Residents will be cooking and serving a free BBQ and drinks.
We are hoping for a warm dry night but this is an OUTDOOR EVENT so please bring warm waterproof clothing just in case!
ABOUT THE VENUE:
In 1980 the residents of Northfield House began to improve the outside spaces of the estate to replace the biodiversity that was lost when the Grand Surrey Canal was closed. Our grounds are now listed as a Site of Importance for Nature Conservation (SINC).
VENUE CAPACITY: 70