Share

Thursday 01st September 2016
Storm Brewing
Free
(No ticket required - First come first served)
8:30PM (Doors open 8pm)
OUTDOOR:
Nunhead Cemetery
Bring something to sit on and whatever you need to stay warm and dry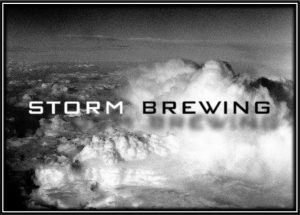 Join us for Storm Brewing and see a Victorian Chapel in Nunhead Cemetery transformed by an evening of sound, projected light, digital animations and 3D mapping.
Returning for a fourth year to the Peckham and Nunhead Free Film Festival, Jim Hobbs, with Manos Kanellos and students from University of Greenwich's Creative Professions & Digital Arts will kick off the festival with a new digital artwork which will be projected onto the Victorian Chapel in Nunhead Cemetery.
This year, the work will harness the tumultuous nature of 2016 and project it outward to where Nunhead Cemetery and it's chapel become a receptive canvas to express these ideas. Working spcifically with the site, it's architecture and ever-changing function, Storm Brewing creates a visually challenging and exciting experience which acknowledges the powerful and fluid undercurrents of our recent times. Utilising digital technologies and projections, the artists are able to transform the locale of Nunhead Cemetry into a visual and sonic Tesla Coil, releasing and celebrating the tense energies of 2016.
This is an outdoor event so dress accordingly. No booking required. Arrive early to secure a place.