Share

Saturday 02nd April 2016
Song of the Sea
Free
(No ticket required - First come first served)
1:00PM
INDOOR:
Camberwell Library
Song of the Sea is a beautiful traditionally animated film about a young Irish boy called Ben and his little sister Saoirse, who is able to transform herself into a seal.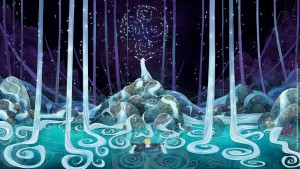 It's October 1981, and on an island off the coast of Ireland lives Conor, a lighthouse keeper, his son Ben, his wife Bronagh, who is expecting their second child. His wife leaves unexpectedly late one night, leaving behind her new born daughter Saoirse. Six years later, Conor is a broken man and Saoirse has yet to utter a single word.
The family are then visited by Granny for Saoirse's birthday. That night, Ben scares Saoirse with a story of Mac Lir the giant and his mother Macha the Owl Witch, who stole his feelings and turned him to stone. Later, Saoirse plays a seashell horn given to Ben by their mother, and it leads her to a white sealskin coat hidden in Conor's closet. She puts the coat on and is coaxed into the ocean by a group of seals.
Join them as they embark upon an adventure to find out what happened to their mother, free the faeries and save the spirit world.