Share

Friday 01st September 2017
Singin' In The Rain
Free
(No ticket required - First come first served)
8:30PM (Doors open 7.30PM)
OUTDOOR:
Peckham Rye Common
Bring something to sit on and whatever you need to stay warm and dry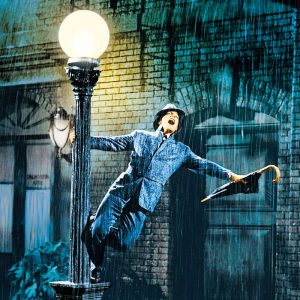 A bike-powered screening on Peckham Rye of the classic Hollywood musical Singin' in the Rain opens the Peckham & Nunhead Free Film Festival on Friday 1 September. Voted by the public as this year's choice of film for our favourite location, it captures the moment in the movies when talkies began. Sing along with many memorable songs and play your part in powering the film!
This event is organised in collaboration with Electric Pedals https://www.electricpedals.com
The Cafe on the Rye will be open before and during the screening selling refreshments such as burgers and hot dogs.