Share

Monday 24th April 2017
Short films by UK based Korean directors: 'Kung Fu Grandma' and 'Vibration'
Free
(No ticket required - First come first served)
7:30PM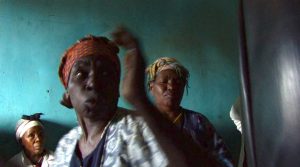 Kung Fu Grandma: In a rural Kenyan slum, elderly women have become vulnerable to attack, at the hands of younger men.
Fuelled by rumours that intercourse with an elderly woman can act as a cure for AIDS, a spate of horrifying sexual assaults has occurred. Now, a group of grandmothers come together to protect themselves the eponymous Kung Fu Grannies.
Vibration: When Mr Wang sorts the possessions of his recently deceased wife, he finds something which will change how he views her, and himself.