Share

Tuesday 10th May 2022
Short Film Night + Filmmaker intros
Free
(No ticket required - First come first served)
8:00PM
INDOOR:
Prince Regent Pub
On the 10th May our Short Film Night returns for its seventh outing to showcase the wealth of film-making talent we have in Herne Hill. All the films screened have either been filmed locally or made by someone who lives locally. Every year it amazes us how much film-making talent there is in Herne Hill.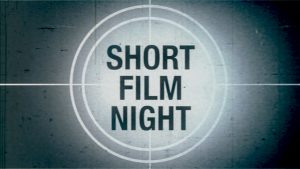 Expect an eclectic mix of films. We've got zombies, serial killers, superheros and Northerners in the program. We have award winning films and directorial debuts. We'll have many of the film makers down to introduce their films so it'll be another intimate night of Herne Hill film in our spiritual home The Prince Regent.
As part of this year's Herne Hill Free Film Festival we are pleased to be partnering again with the Norwood and Brixton Food Bank, helping to raise awareness for this most worthy of local causes. We will be collecting food donations and spare change at each of our screenings, so if you can spare any food or money that would be greatly appreciated to help this wonderful charity continue the admirable work.  We will be tweeting information about urgently needed items so stay tuned on Twitter to @HerneHillFilm.