Share

Thursday 23rd May 2019
Short Film Night
Free
(No ticket required - First come first served)
8:00PM (Doors open 7:00PM)
INDOOR:
Prince Regent Pub
On 23 May our Short Film Night returns for its 6th outing to showcase the wealth of film-making talent we have in Herne Hill. All the films screened have either been filmed locally or made by someone who lives locally. Every year it amazes us how much film-making talent there is in Herne Hill.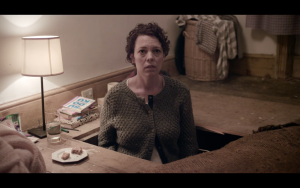 Expect an eclectic mix of films. We've screened big budget sci-fi epics, puppet animations, documentaries about dogs and many more weird and wonderful filmic creations over the years. On our first Short Film Night we screened a beautiful short called The Karman Line starring Olivia Colman that went on to hoover up awards all over the world and even got a BAFTA nomination. This year, to celebrate Olivia's Oscar win, we'll be screening it again.
As part of this year's Herne Hill Free Film Festival we are excited to be partnering with the Maudsley Charity, to help them promote positive change in the world of mental health and to make a real difference to the treatment of mental health in our area. We will be collecting donations at each of our screenings to support their local activities, so if you can, any money that you can spare would be greatly appreciated to help this wonderful charity continue the admirable work they do.