Share

Sunday 18th September 2016
Saturday Night Fever
Tickets are required for this event - see below
7:00PM (Doors open 7pm)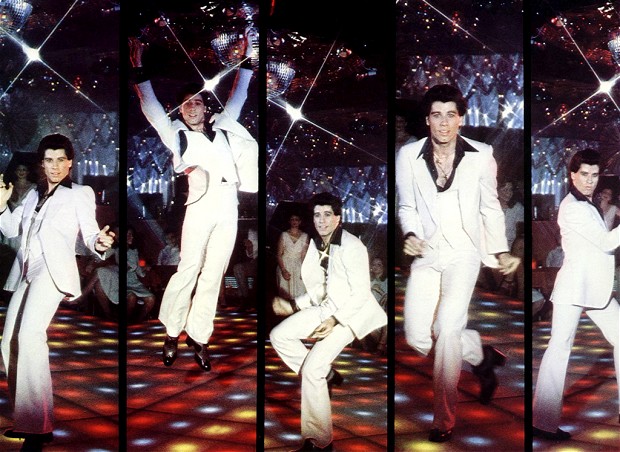 Boasting a smart, poignant story, a classic soundtrack, and a starmaking performance from John Travolta, Saturday Night Fever ranks among the finest dramas of the 1970s and gave Travolta his first Oscar..
Tony Manero (Travolta) doesn't have much going for him during the weekdays. He still lives at home and works as a paint store clerk in his Brooklyn, N.Y., neighborhood. But he lives for the weekends, when he and his friends go to the local disco and dance the night away. When a big dance competition is announced, he wrangles the beautiful and talented Stephanie (Karen Lynn Gorney) to be his partner. As the two train for the big night, they start to fall for each other as well.
Relive the 70s with prizes for dress up and DJ's keeping the disco fever going afterwards.
DOORS 7pm- Film 8pm
The venue have requested seats are reserved in advance using their website.
To register for your entry you must pre-purchase a £5 bar voucher here (which you will receive when you arrive) – 
Seating will be arranged 'cabaret style', in tables of 4, and they will be offering food as well as drinks.
How to get there:
Bus Routes: 50, 57, 60, 109, 118, 133, 159, 201, 249, 250, 255, 315, 319, 333, G1, P13, N109, N133
1 minute from Streatham main line station. (15 minutes from London Bridge and Blackfriars, 10 minutes from Wimbledon and Sutton).
The nearby train stations are Streatham Hill (from Victoria or London Bridge), Streatham (From London Bridge, St Pancras, Blackfriars, Farringdon coming from the North, and Wimbledon, East/West Croydon when travelling from the South), Streatham Common (From London Victoria, East/West Croydon, Kensington, Watford or from London Bridge.