Share

Saturday 11th September 2021
Running For Good (NR) + Q&A – FREE – Outside
Free
(No ticket required - First come first served)
8:00PM (Doors open 7.30pm)
OUTDOOR:
Charlton House
Bring something to sit on and whatever you need to stay warm and dry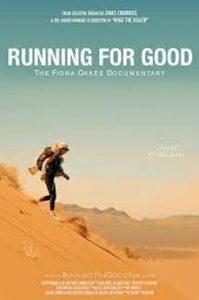 Runtime: 1h 14m
OUTDOORS – Charlton House Gardens
Doors: 7.30pm, Film: 8pm
BBFC Rating: Not rated
See Notes below for detailed information.
Documentary: Vegan marathon runner, Fiona Oakes takes on the gruelling challenge of Marathon des Sables. (IMDB)
Fiona Oakes will be our special guest on the night! The movie will be followed by a Q&A with Fiona – she aims to be there in person but if not, then live via a video link-up.
Running For Good is a feature length sports documentary following world record marathon runner Fiona Oakes, in her attempt not only to set a new global record in endurance racing, but to compete in the "toughest footrace on earth" the Marathon Des Sables, 250km race through the Sahara Desert.
She is the fastest woman in the world to run a marathon on all seven continents and the north pole. In 2015 Fiona ran 6 official marathons in 6 days on 6 continents.
Fiona's achievements are made even more astounding due to the fact she was told at age 14 that she would never walk properly, let alone ever run, after undergoing several knee surgeries which ultimately led to having her entire right kneecap removed.
She also operates almost single handedly, an animal sanctuary, caring for nearly 400 formerly abused and neglected animals, all while training more than 100 miles a week in running. (Text adapted from the Running for Good website).
All of our film screenings are free. No ticket needed, just turn up – first-come, first-served.
Travel options and info for Charlton House. (The venue is wheelchair accessible but the portaloo for the event is not).
Plan a journey with Citymapper (free online and phone app)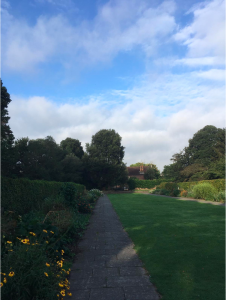 Notes
This is an outdoor event, open to the elements.
We will be in The Herbaceous Garden (aka The Long Garden) which is one of the gardens at the back of Charlton House (you will probably need to walk around rather than through the house as they have another private event happening inside)
We will have a CASH ONLY snack bar (+ soft drinks). You are welcome to BYO wine / beer (please take away empties).
The intention is to screen with subtitles (disc permitting – it's not always possible to check before the event unfortunately).
We will not have seating this year, please bring your own (eg camping seat) or a picnic blanket to sit on.
Recommend bringing a jumper or jacket / blanket in case it's colder (even when warm it can feel colder while sitting still)
A torch is a good idea, particularly if you want to use (find!) the portaloo
Also insect repellant!