Share

Friday 09th September 2016
Romeo + Juliet
Free
(No ticket required - First come first served)
7:30PM (Doors open 18:30)
OUTDOOR:
Burgess Park
Bring something to sit on and whatever you need to stay warm and dry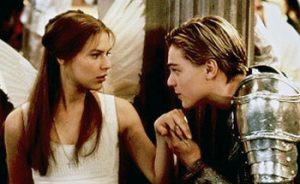 On Friday 9th September join us as we celebrate Shakespeare's 400th anniversary with a showing of Baz Luhrmann's Romeo + Juliet starring Leonardo DiCaprio and Claire Danes.
OUTDOOR SCREENING.  We recommend bringing something to sit on, an umbrella and bottled water.
About the venue: At 56 hectares, Burgess Park is Southwark's largest park stretching from Camberwell to Walworth in the west, to Peckham and the Old Kent Road in the east.