Share

Wednesday 26th April 2017
Reservoir Dogs – Lets Go To Work
Free
(No ticket required - First come first served)
8:20PM
INDOOR:
St. Pauls House Unit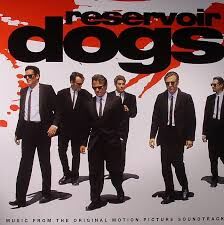 They were perfect strangers, assembled to pull off the perfect crime.
Then their simple robbery explodes into a bloody ambush and the ruthless killers realise one of them is a police informant. But which one?
Tarantino's supremely confident debut feature takes a small story about a heist gone wrong and turns it one of the most influential movies of the 90's.
25 years later the unique combination of blood lust and black humour still remains as shocking, perversely funny, and stylish as upon original release.
Dress as your favourite Dog for this special anniversary screening.
Note – it will be cold at this venue – there is no heating. Make sure you wrap up warm, bring a blanket/hat/gloves.