Share

Tuesday 25th April 2017
REMAKESPLOITATION presents: Remake, Remix, Rip-Off + Q&A
Free
(No ticket required - First come first served)
7:30PM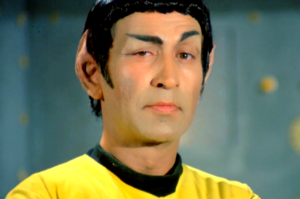 The REMAKESPLOITATION film club is delighted to present a screening of the hilarious documentary Remake Remix Rip-Off.
It tells the bizarre history of Turkish remakes of Hollywood films such as The Exorcist, E.T., Rambo, Superman, and Star Trek.
Turkish-German director Cem Kaya's documentary charts this little-known period of film history with some truly incredible interviews and clips, highlighting the passion and dynamism that went into producing these remakes, and giving a genuine insight into this overlooked era of exploitation film production.
Director Cem Kaya will be coming over from Berlin especially for this event. He will introduce the film and hold a Q&A afterwards.