Share

Monday 03rd April 2017
Rear Window
Free
(No ticket required - First come first served)
7:30PM
INDOOR:
Coldharbour Studios – Camberwell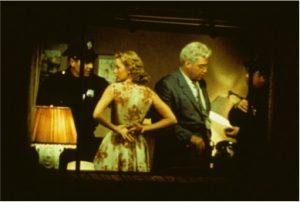 Free event but please bring a donation to Pecan's Southwark Foodbank in the form of food.
Alfred Hitchcock's cult classic thriller. A magazine photojournalist housebound on account of a broken leg becomes voyeur to the apartment building facing his rear window for lack of anything to do. Soon, he draws his visiting girlfriend into the thrill and eventually they witness a murder in progress.