Share

Friday 29th September 2017
Raw
Free
(No ticket required - First come first served)
8:30PM (Doors open 7pm)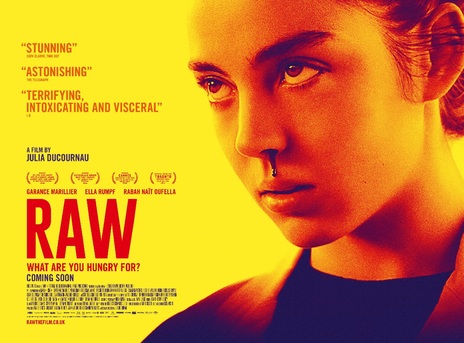 Have you heard about the French cannibal horror film that made Toronto festival goers faint? It was Raw by Julia Ducournau. A French cannibal horror film with a feminist message.
Stringent vegetarian Justine (Garance Marillier) encounters a decadent, merciless and dangerously seductive world during her first week at veterinary school. Desperate to fit in, she strays from her principles and eats raw meat for the first time. The young woman soon experiences terrible and unexpected consequences as her true self begins to emerge.
This is a small space so first come first served.
Food and drink available.