Share

Friday 08th September 2017
Raving Iran
Free
(No ticket required - First come first served)
5:00PM (Doors open 4.30PM)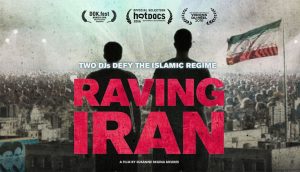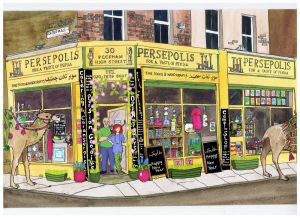 **VENUE CAPACITY: 40. SEATS WILL BE FIRST COME, FIRST SERVED, SO ARRIVE EARLY TO AVOID DISAPPOINTMENT**
Screening at 5pm – doors open 4.30pm
On Friday 8 September a Screening at Persepolis with Persian Afternoon Tea. Please note on website that full café menu will be available for the hungry and a 'Film Festival special' Persian afternoon tea and pastries for two for £5.
(please note this is a certificate 18).
Anoosh and Arash are at the center of Tehran's underground techno scene. Tired of hiding from the police and their stagnating career, they organise one last manic techno rave under dangerous circumstances in the desert. Back in Tehran they try their luck selling their illegally printed album without permission. When Anoosh is arrested, there seems to be no hope left. But then they receive a phone call from the biggest techno festival in the world. Arriving in Switzerland, they are overwhelmed by their own dream. Radio and newspaper interviews, millions of ravers and other DJ's catapult them into another sphere. The haze of the instant euphoria evaporates quickly when the seriousness of the situation starts to dawn on them.
ABOUT THE VENUE:
With its yellow sign, the popular Peckham deli and café Persepolis is impossible to miss. From the outside, it looks like a corner shop but among the tins and spices there are now tables and chairs where owner Sally Butcher and her Iranian husband Jamshid have branched out with a little restaurant. This little café inside Peckham's Persian delicatessen, Persepolis, is a fun place serving up a delightfully warm atmosphere and a deliciously spiced vegetarian menu.